Kieslect K11 Ultra Amoled Smart Watch SpO2 in Bangladesh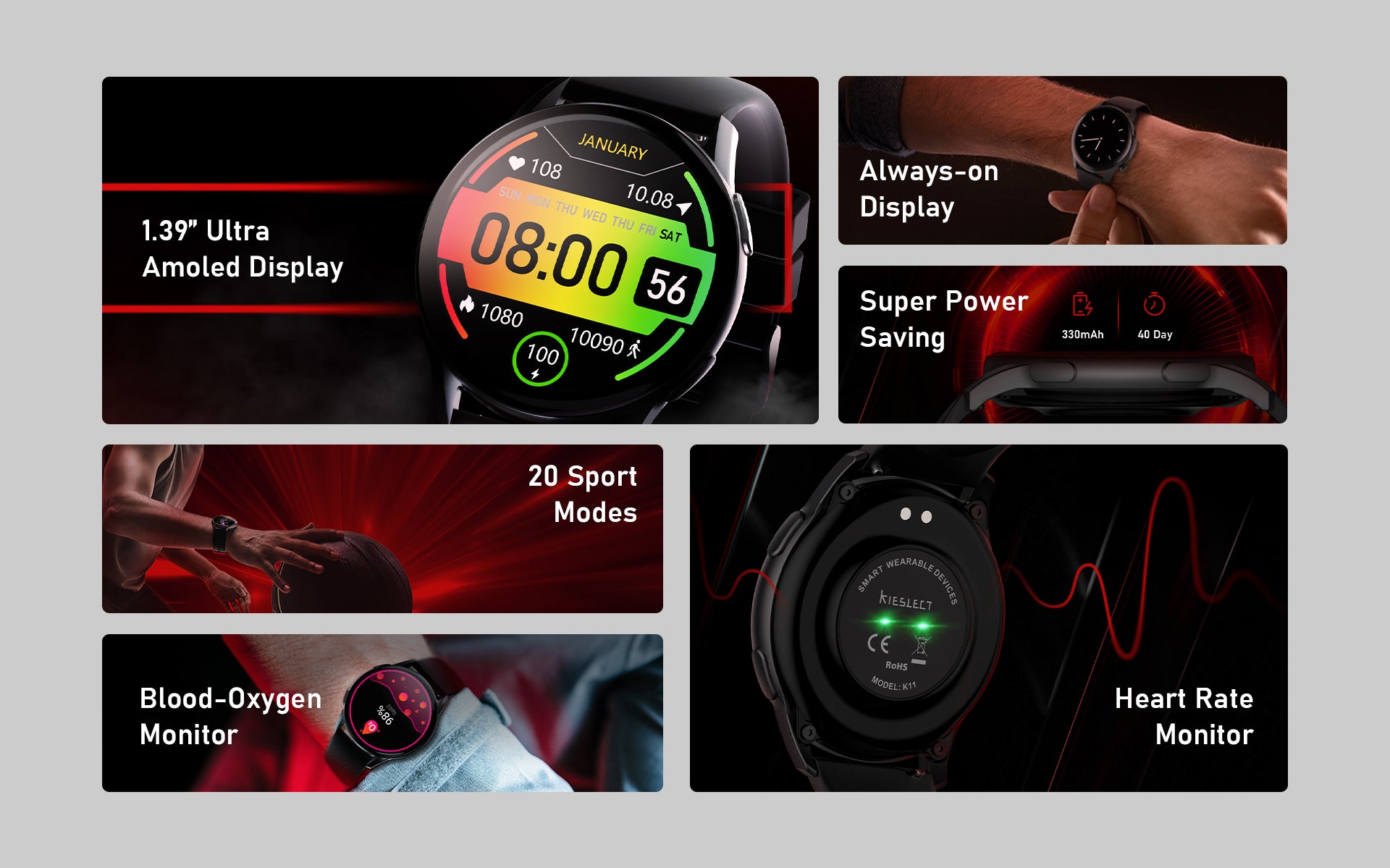 1.39" Ultra-AMOLED Display
Kieslect K10 has a 1.39-inch AMOLED screen with a high resolution of 454x454. Compared with the traditional screen, an AMOLED screen has the advantages of better color and vibrant view and it will be always on display. Never miss an important moments in your life with this watch.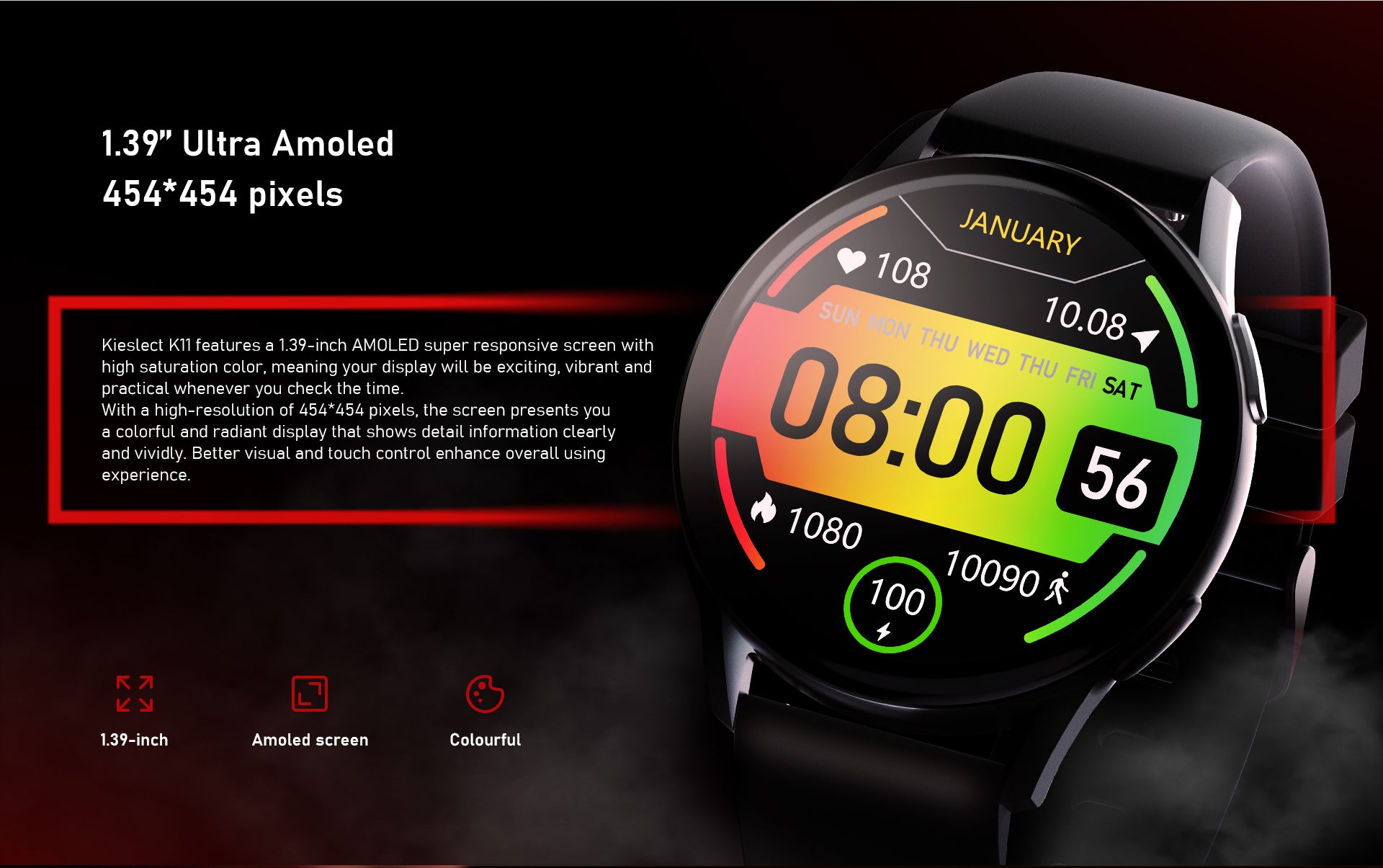 Super Long Battery Life
The long-lasting 330mAh battery on the K11 runs so efficiently that you can go continuously for 2 weeks without charging.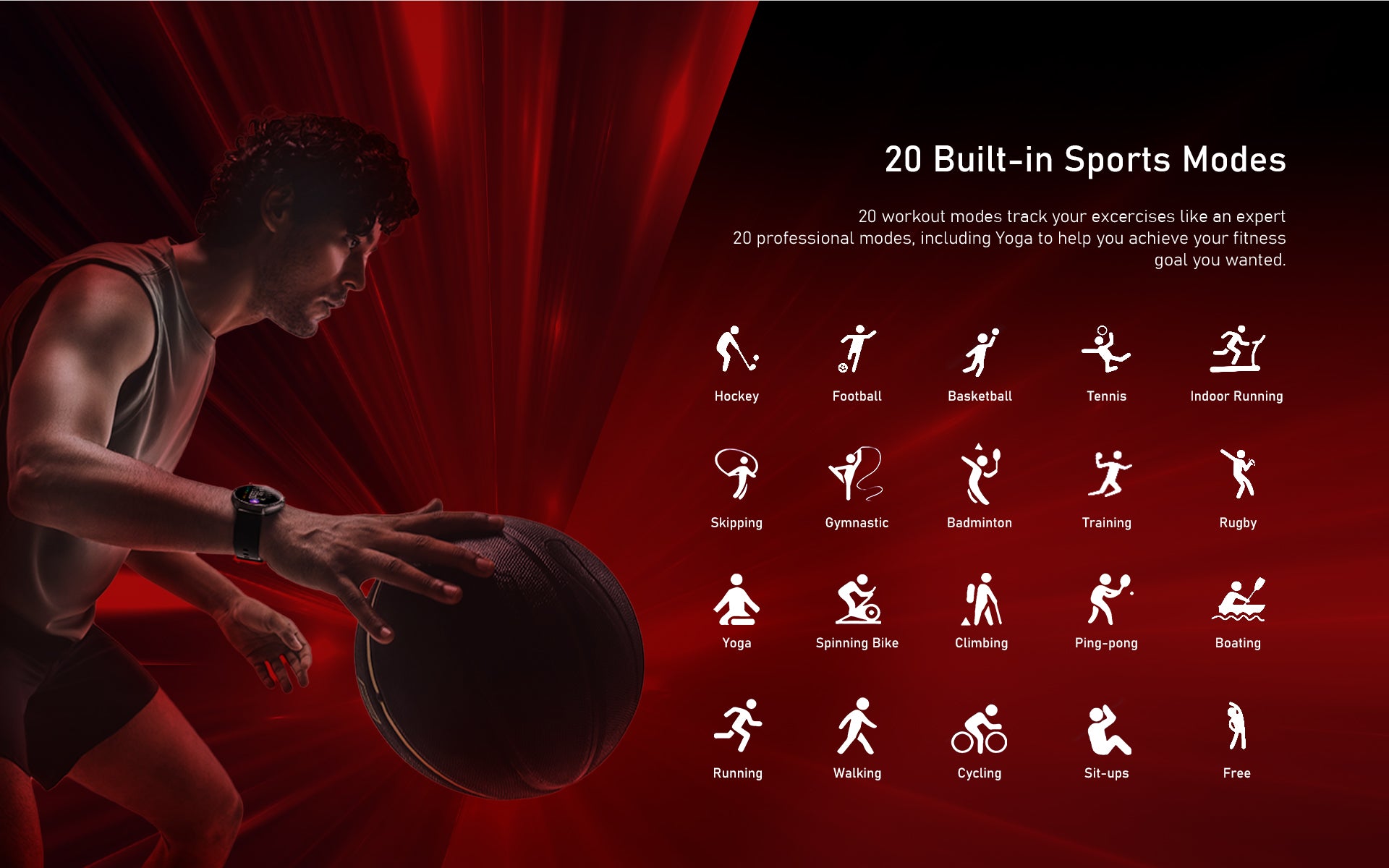 Blood oxygen saturation (SpO₂) level indicates the amount of oxygen in the blood. K11 provides you with insights into how well your body is absorbing oxygen and helps you understand your overall health. IP68 Water Resistant
Spills and splashes have got nothing on the Kieslect K11. With an IP68 water resistance rating, it has always got your back.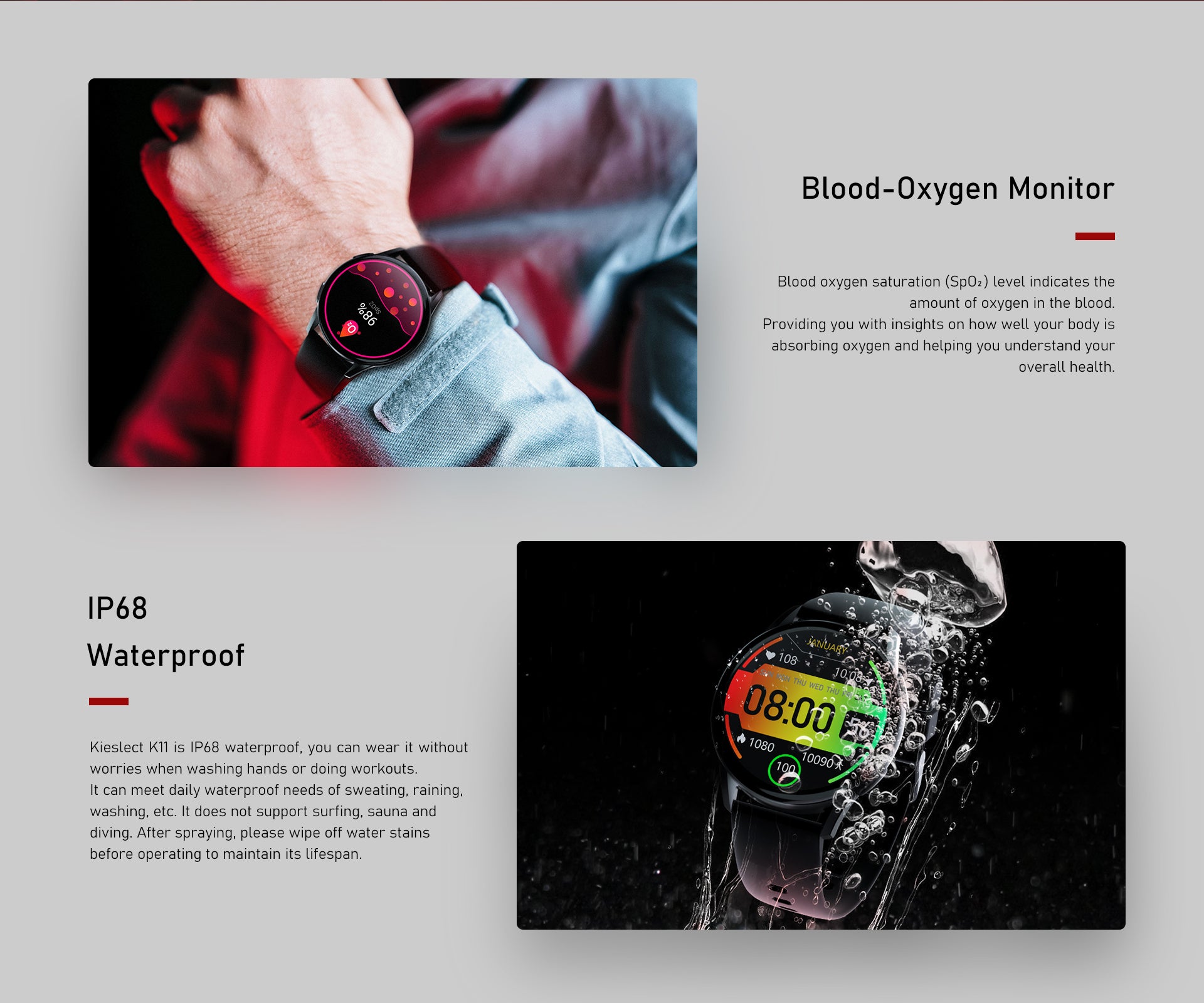 Heart Rate Monitor & Blood-Oxygen Monitor
The advanced heart rate sensor monitors heart rate accurately in real-time when you are active and at rest. It will send an alert when an abnormal heart rate is detected.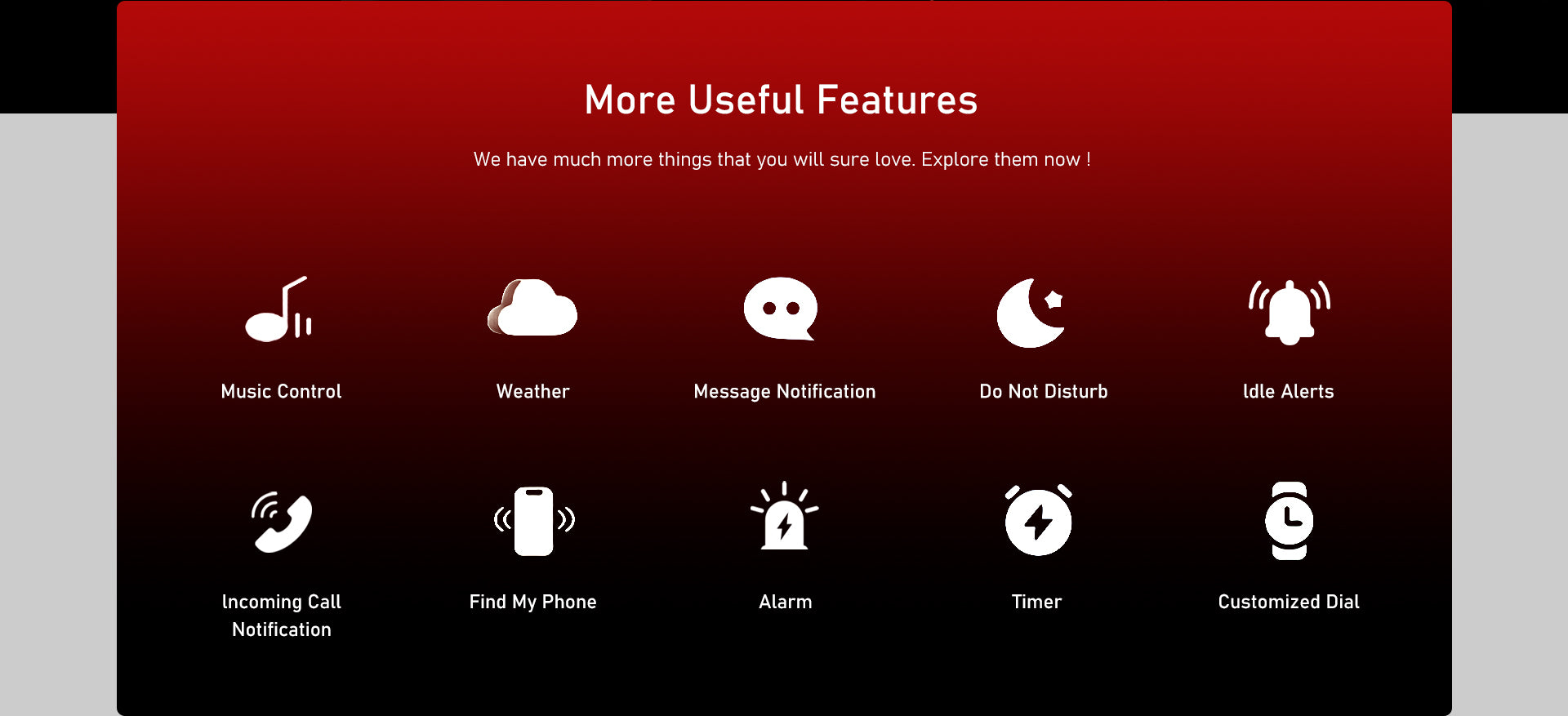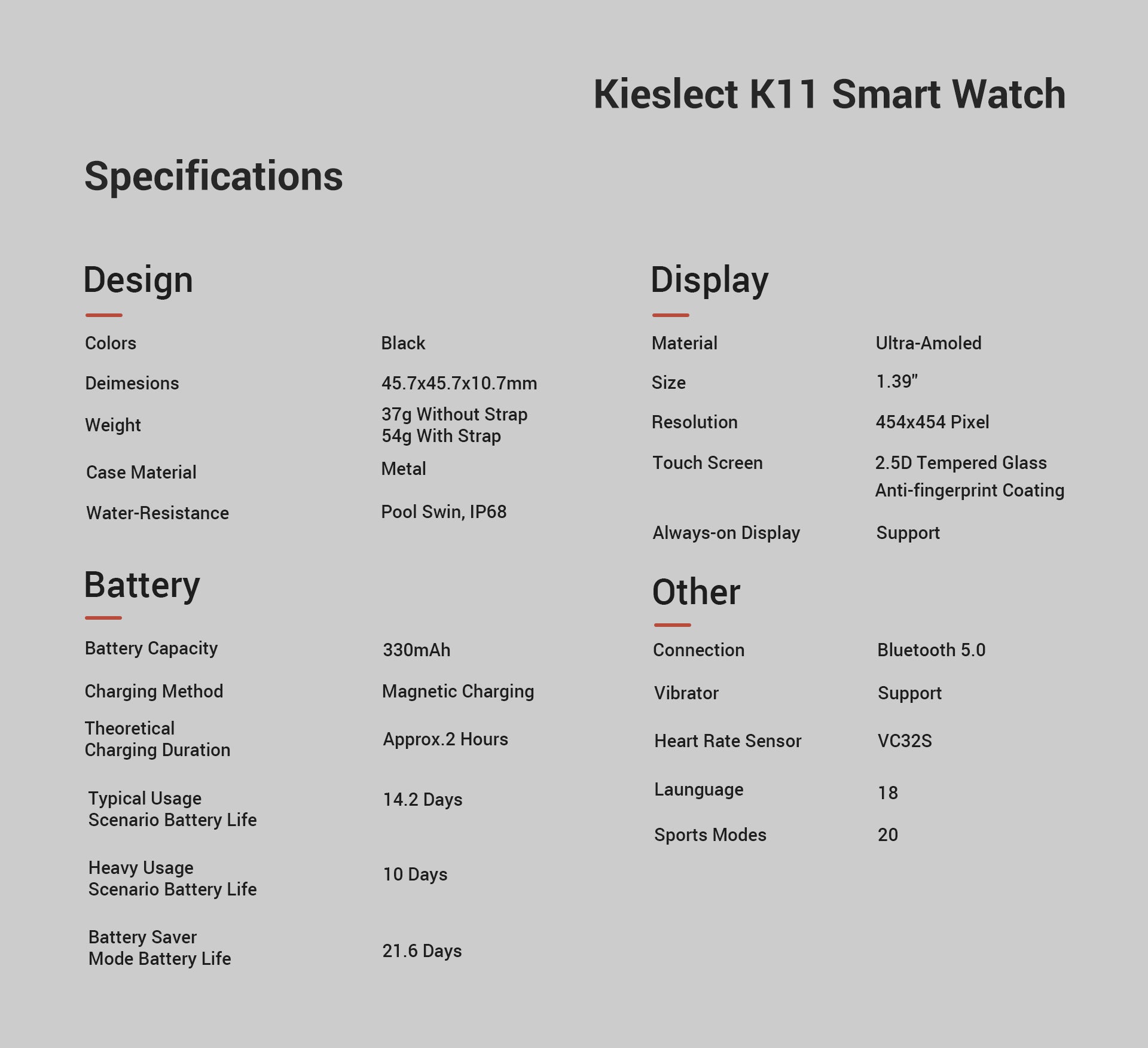 Kieslect Smart Watch K11 boasts a 1.39" ultra-AMOLED always on display. Its 20 workout modes and health-tracking functions allow you to achieve your fitness goals and know more about your health status.
What is the price of the Kieslect K11 Ultra Amoled Smart Watch SpO2 in Bangladesh?

The latest price of the Kieslect K11 Ultra Smartwatch is 4490tk. You can buy the Kieslect K11 Ultra Smartwatch in Bangladesh at the best price from our Motion View Website, App, or Outlets countrywide. You can avail of home or office delivery or pickup directly from us.

Disclaimer: Motion View is the distributor of this brand in Bangladesh. The product information is provided from the Official website and different sources for informational purposes.