Imilab imiki T12 TWS Bluetooth Earphone in Bangladesh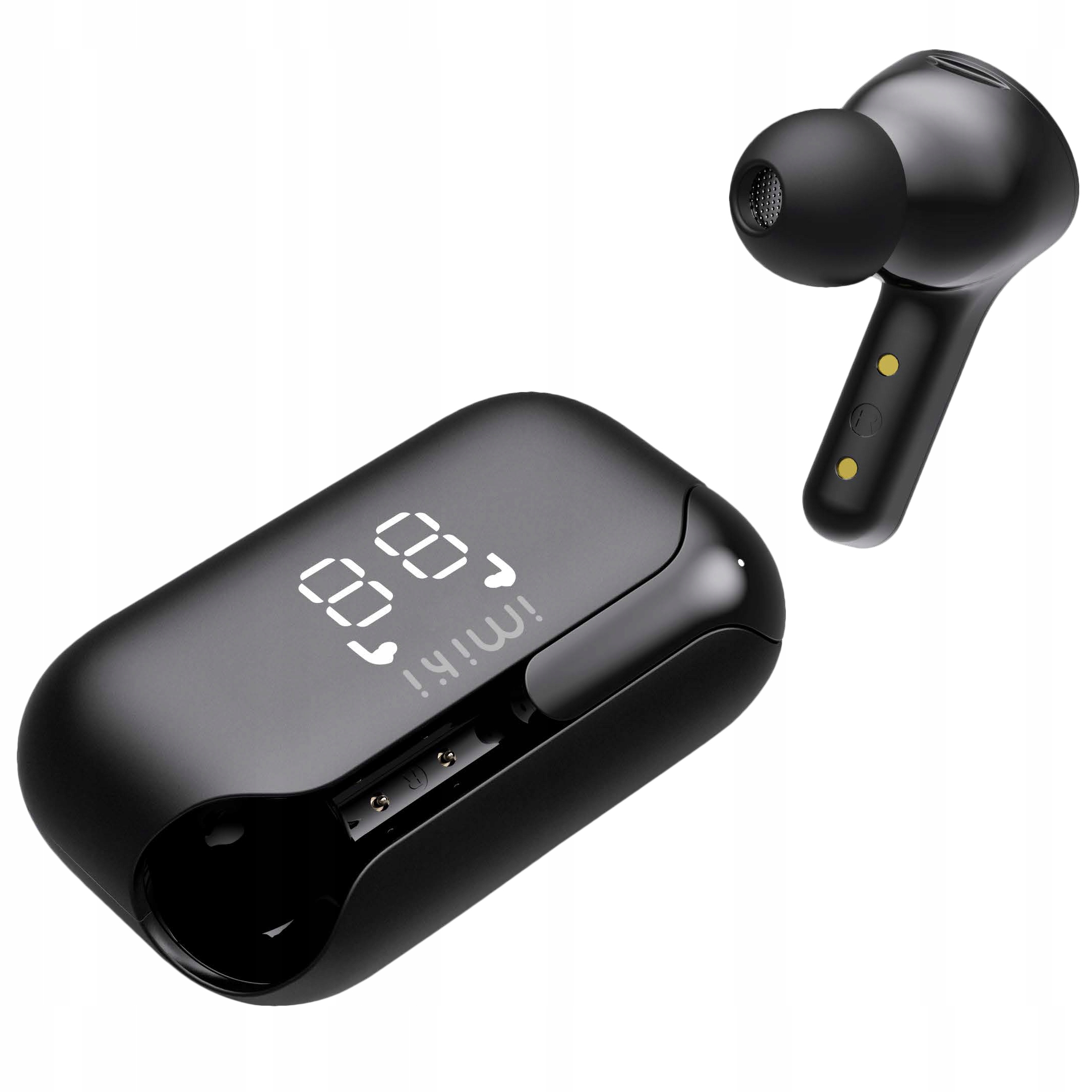 IMIKI T12 - modern and stylish wireless headphones with touch control extremely light stable modern Bluetooth 5.2 connection in-ear, completely wireless design they fit perfectly in the ears intuitive and easy to use perfect for travel perfect for smartphones good quality of transmitted music and a stable connection built-in microphone stylish design - perfect for any outfit universal USB-C charging port dust and waterproof (rainproof) - IPX5 environmental noise reduction - ENC music playback time approx. 6 hours standby time up to 3 months.
Noise reduction technology during calls
The headphones are equipped with a single-microphone noise reduction algorithm that can reduce ambient noise and accurately pick up conversation sounds. High call quality even in noisy environments.
LED display in a case
On the display, we have a preview of the actual charge level of the headphones all the time.
Long time of use after 1 charge
IMIKI T12 in-ear headphones can work for about 6 hours on a single charge. Perfect for travel, gyms, running, cycling, bus, walk, and even in the car as a speakerphone.
Bluetooth version 5.2
It provides a stable connection and a very wide range of wireless communication. Good quality sound, ENC support and much lower latency to make your movie-watching experience the best.
Water resistance in accordance with the IPX5 certificate
Use the headphones in all conditions thanks to the water resistance supported by the IPX5 certificate! Thanks to water resistance and sweat resistance, the IMIKI T12 headphones can be used during rain or training.
ENC intelligent technology
Electronic Noise Canceling (ENC) headsets feature the latest advances in Active Noise Cancellation technology. Superior passive attenuation is combined with state-of-the-art electronic noise cancellation, resulting in exceptional communication clarity.
ENC microphone - responsible for reductions
Microphone for calls
ENC - environmental noise reduction technology without worrying about interference
The use of noise reduction technology with a single microphone array effectively reduces noise during calls and ensures high-resolution voice recognition and high call quality even in noisy environments.
Intelligent adaptive EQ technology
Move between loud and quiet environments while adaptive technology subtly adjusts the volume
Easy to use
Just take them out of the case and they will automatically connect to your phone! They will also turn off automatically when placed in the case.
Intuitive control using the touch panel allows for trouble-free use of the headphones, you can answer a call or control music playback.
Additional rubber overlays
In addition, each set includes as many as 3 types of earbuds of different sizes. Thanks to this, everyone will be able to choose comfortable and firmly seated rubber bands. Take your music listening to the next level.
✅ Technical specification:
Model: IMIKI T12
Bluetooth chip: AC6976 D4
Bluetooth version: 5.2
Bluetooth profile: HSP, HFP, A2DP, AVRCP
Audio decoding: SBC, AAC
Range: 10m
Transducer size: Φ6mm
Case battery capacity: 800mAh
Charging socket: USB Type C
Charging time: 1.5 hours (case) / 1 hour (headphones)
Music playback/call time: approx. 6 hours
Total play time: approx. 50 hours
Standby time: up to 3 months
Housing size: 69.2 x 42.6 x 25mm
Waterproof certification: IPX5
Product Weight: 44g
Set contains:
✔️ 1 X IMIKI T12 wireless headphones
✔️ 1 X USB Type-C charging cable
✔️ 3 X rubber pads in different sizes
✔️ 1 X User Manual